Cover Monday #23
Guten Morgen ihr Lieben!
Mir ist gerade aufgefallen, dass ich schon seit Ewigkeiten nicht mehr geschrieben habe, wer diese Aktion überhaupt ins Leben gerufen hat (irgendwie gehe ich immer davon aus, dass das jeder weiß). Trotzdem, Entschuldigung, Maura. Es war auf jeden Fall die liebe Maura von
the emotional life of books
.
Heute gibt es ein Cover, das, wie das in der letzten Woche, zwei Seiten hat. Die obere Hälfte zeigt eine moderne, graue Metropole und der untere eine bunte, exotische Stadt. Mir gefällt es jedenfalls sehr und es passt auch wirklich gut zum Inhalt.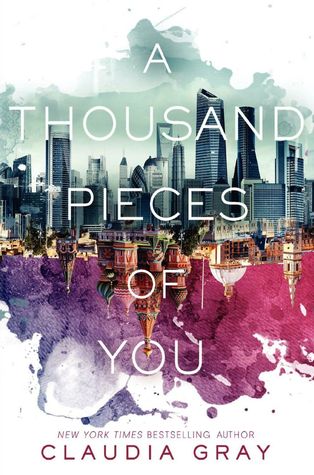 Marguerite Caine's physicist parents are known for their radical scientific achievements. Their most astonishing invention: the Firebird, which allows users to jump into parallel universes, some vastly altered from our own. But when Marguerite's father is murdered, the killer—her parent's handsome and enigmatic assistant Paul—escapes into another dimension before the law can touch him.
Marguerite can't let the man who destroyed her family go free, and she races after Paul through different universes, where their lives entangle in increasingly familiar ways. With each encounter she begins to question Paul's guilt—and her own heart. Soon she discovers the truth behind her father's death is more sinister than she ever could have imagined.